Best remedies for Open Pores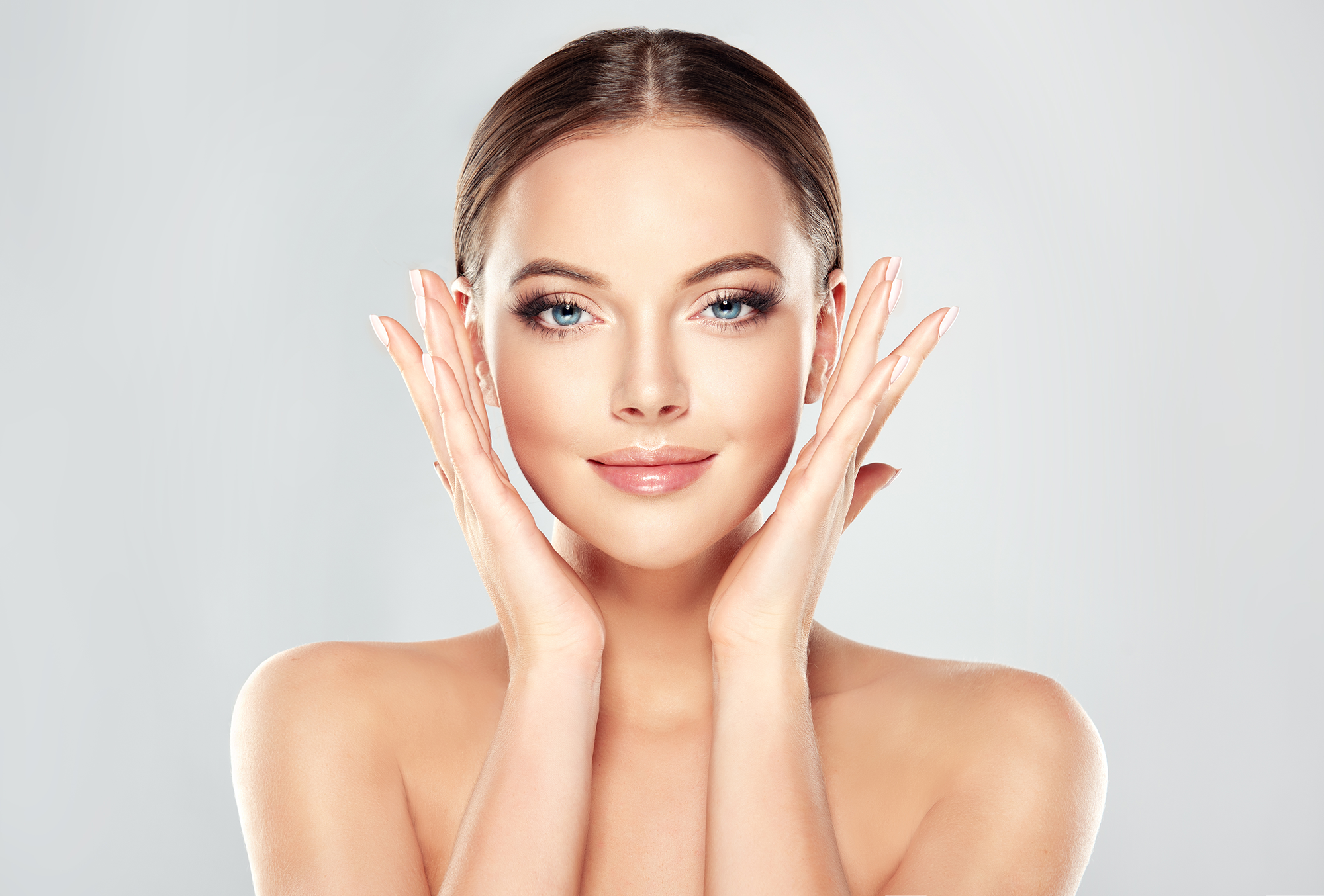 The tiny dots on the surface of the skin, called pores are in fact the openings of hair follicles. Each one contains a sebaceous gland, which produces your skin's oils.which are more prominent on forehead and the nose, where the sebaceous glands are bigger. The size of your pores depends on your genes. Fair-skinned people have small pores whereas people with olive or darker skin have larger pores. In a similar way, dry skin tends to appear poreless, whereas oily skin often has more-visible pores.
Several other factors can affect pore size. Dead skin cells and trapped sebum—which, put together, form a pimple—can stretch out pores. UV rays weaken the collagen that supports pores and keeps them tight, so they can also make pores look bigger. Similarly, the collagen loss that comes naturally with aging can increase the appearance of pore size. And picking at or squeezing a pimple can cause trauma to the skin, which may permanently widen the pore.
There are numerous other causes for open pores, such as excessive sweating, genetics, , hormonal changes, Improper diet, stress, aging, oily skin etc but they can be treated with simple homemade masks. Here is a list of top 15 home remedies for open pores.
Home Remedies For Open Pores
Papaya has deep cleansing, toning, and tightening properties and contain enzymes that help get rid of dead skin cells, which help to conceal your pores. The antimicrobial, anti-inflammatory and antioxidant properties present in papaya helps keeping your skin pure and healthy. Mash a ripe papaya thoroughly and apply it as a face mask including under eyes. Keep it on for 30 minutes and then wash it off with lukewarm water.
Banana peels are rich in starch that helps dry out the excess oil clogging pores and thus helps reducing the size of the pores . Gently apply banana peel over face, keep it on for 15 to 20 minutes and then rinse with water and pat dry.
Egg whites help to tighten skin and shrinking pores. For an egg mask just separate white from the yolk and add 3 to 4 drops of lemon juice and blend them thoroughly in a bowl. Wash your face and pat dry before applying this mask to your face using your fingers and gently moving upward in a circular motion. Let it sink in your skin for about 15 minutes. You will feel it getting a bit hard as it dries. Now rinse with warm water and then apply a moisturizer that is designed for oily skin.
4. Cucumber with lemon juice
Cucumber helps to even out skin tone and help to unclog your pores along with improving the skin texture and lemon juice has skin brightening elements. Blend 4 to 5 slices of cucumber and add 2 tbsp of lemon juice to it and apply this mask to your face. Rinse it off with water after 15 minutes. Do it on a regular basis to see the difference.
Baking soda helps in fighting dirt and inflammation on your skin and works wonders in treating open pores. Mix 2 tbsp of baking soda with water and apply it evenly on your face. Keep it on for just a minute and then rinse it with cold water.
Lactic acid present in yogurt helps in tightening your pores. Take 2 tbsp of yogurt and apply it evenly on your face. Leave it for 20 minutes and then rinse it with lukewarm water.
Tomato being rich in natural acids, and natural oils helps tighten large pores. Apply tomato juice as a face mask, and rinse with warm water after 30 minutes.
8. Egg Whites with Oatmeal and Lemon Juice
The anti-oxidant, anti-inflammatory, and exfoliant properties present in oatmeal helps remove excess oil, blackheads, and whiteheads. Take 2 tbsp of soaked oatmeal , 2tbsp of egg white and 2 to 3 drops of lemon juice and mix them well . Apply this paste on your face and rinse it after 30 minutes. Do this a couple of times in a week to get a clearer looking skin with no open pores.
Aloe Vera is undoubtedly nature's best solution to fight every skin problem ever. And thus it doesn't come as a surprise that this also helps treating open pores. Apply the gel on your face in a circular motion and leave it for 15 minutes and then rinse it off with water.
Mix 2 tbsp of yogurt and ½ tbsp of turmeric together; use it as a face mask for 15 minutes and rinse with warm water. Turmeric's antiseptic, anti-bacterial, anti-inflammatory properties helps reduce swelling, and shrinks pores size.
Add a few drops of lemon juice into a bowl of boiling water. Just hold your face over the bowl for the steam to open your pores. Place a towel over your head so that none of the steam escapes. Hold it for as long as you can and then rinse with warm water followed by cold water to close up your pores.
The antibacterial properties present in tea tree oil cures acne, pimples , helps to even out skin tone and make pores appear smaller. Pour few drops of tea oil in your palms and gently massage into the skin for 5 minutes.Wipe your face with a wet cotton pad. You can even use a few drops of tea tree oil in your daily moisturizer.
Clay masks helps in absorbing excess oil and thus is great for treating open pores.
Use clay with rose water as a face mask and rinse after 20 minutes with warm water.
Apple cider vinegar is a natural toner, and astringent which helps in deep cleansing. Regular use of apple cider vinegar helps in getting rid of open pores permanently. Take equal amount of water and apple cider vinegar in a bowl. Soak a cotton boil in the solution and gently rub it on your face in a circular motion. Allow it to dry for 15 to 20 minutes and then rinse it off with cold water.
Just like clay Fuller earth ( multani mitti) also deeply cleanses, and removes impurities from skin. Mix together some fuller's earth with rosewater to make a lump free paste. Apply a thin layer on your face. Allow it to dry for 15 to 20 minutes and then rinse it off with warm water. Avoid keeping this mask for long as it leaves your skin really dry.