Apply Makeup For A Fresh And Simple Look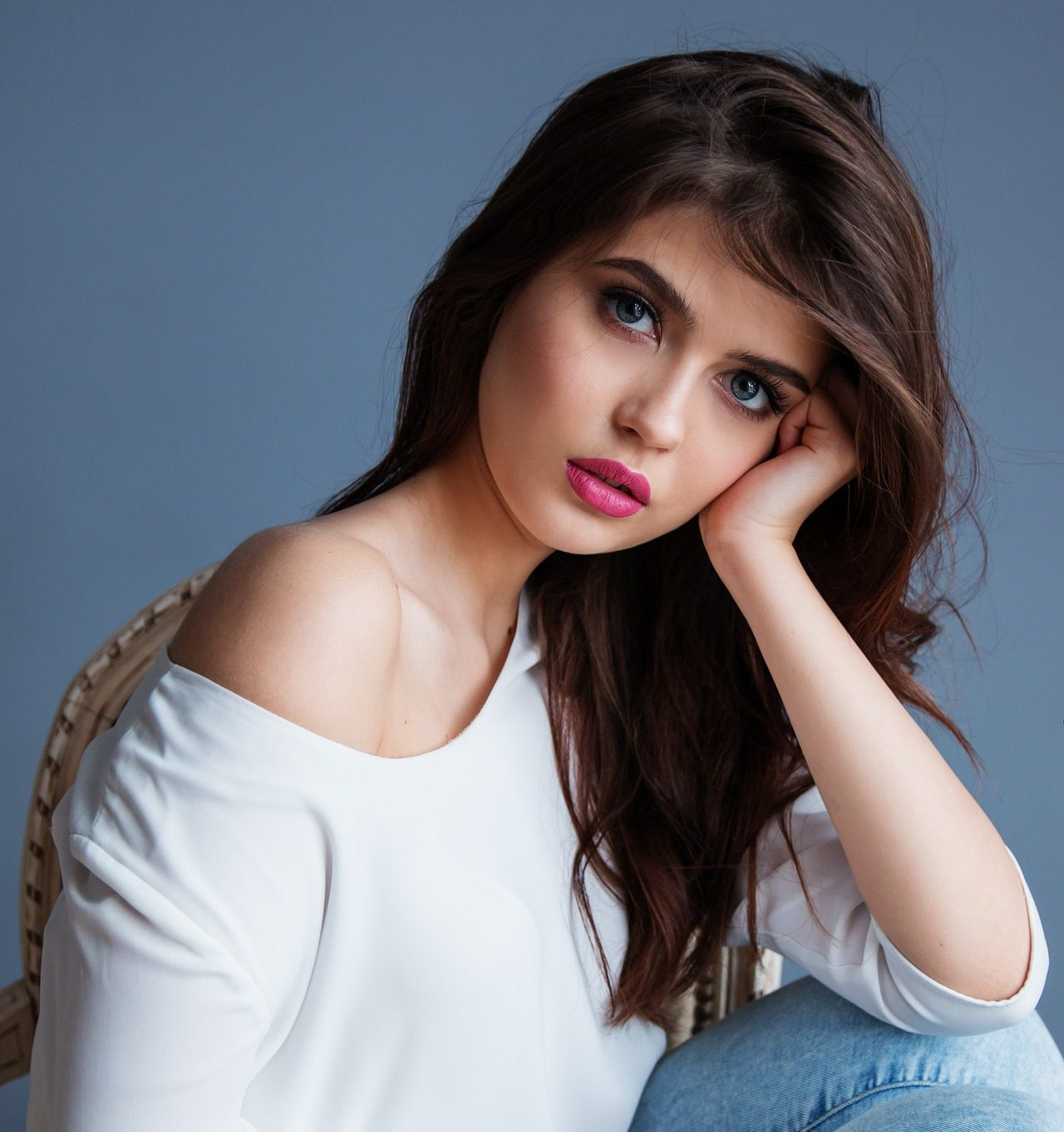 1 Ensure that your face and all of your makeup brushes and applicators are clean.
Wash your face with a mild cleanser and gently exfoliate your face. Make sure  that the brushes and applicators are washed with warm water and dish soap. Apply lotion to your face.
2 Conceal your flaws and under eye bags.
Apply a concealer evenly for visible breakouts or deep under eye circles, but do not over do it or else it would accentuate your problem area . For blemishes, touch, blend, and apply it in a thin layer. For dark circles, swipe a curve under your eyes, then pat with a finger to blend. Make sure to opt for a a concealer that either matches your skin color or is a shade lighter.
Skip foundation unless you are middle aged or older, or are suffering from a skin disorder. If you  still has to use it, apply as little as possible and blend really well.
4 Use Powder only if needed.
Apply only a small amount, and  focus only to the areas that really need it – typically the T-zone, the forehead, nose, and chin. Applying it underneath the eye or on the cheeks can pull out the natural glow of these areas and make the skin look aged.
For the clean look, opt for light browns, ivories, and pinks and very pale purples. Anything a shade or two darker than your skin tone will look nice as well. For the clean look, try to avoid anything bright or too colorful, such as greens or blues. A little bit of shimmer will brighten the eyes, but don't go for anything glittery during the day.
6 Opt for a warm cheek colour
Cream blushes in warm peaches or pinks give your skin a natural, subtle flush. Do not to use too much blush when applying! Sweep the brush across the blush, and smile at yourself in the mirror. Apply the blush to the "apples," the part of your cheek that appears round when you smile, and sweep gently up and back, towards your hairline.
For the clean look it is best to go with lip-gloss in clear, light pink, or brown or bronze. The shade of brown or bronze should not be more than two shades darker than your skin tone. Lipstick may be worn in light pink, brown, or bronze if you desire, but will look much more made up.