Winter Makeup tips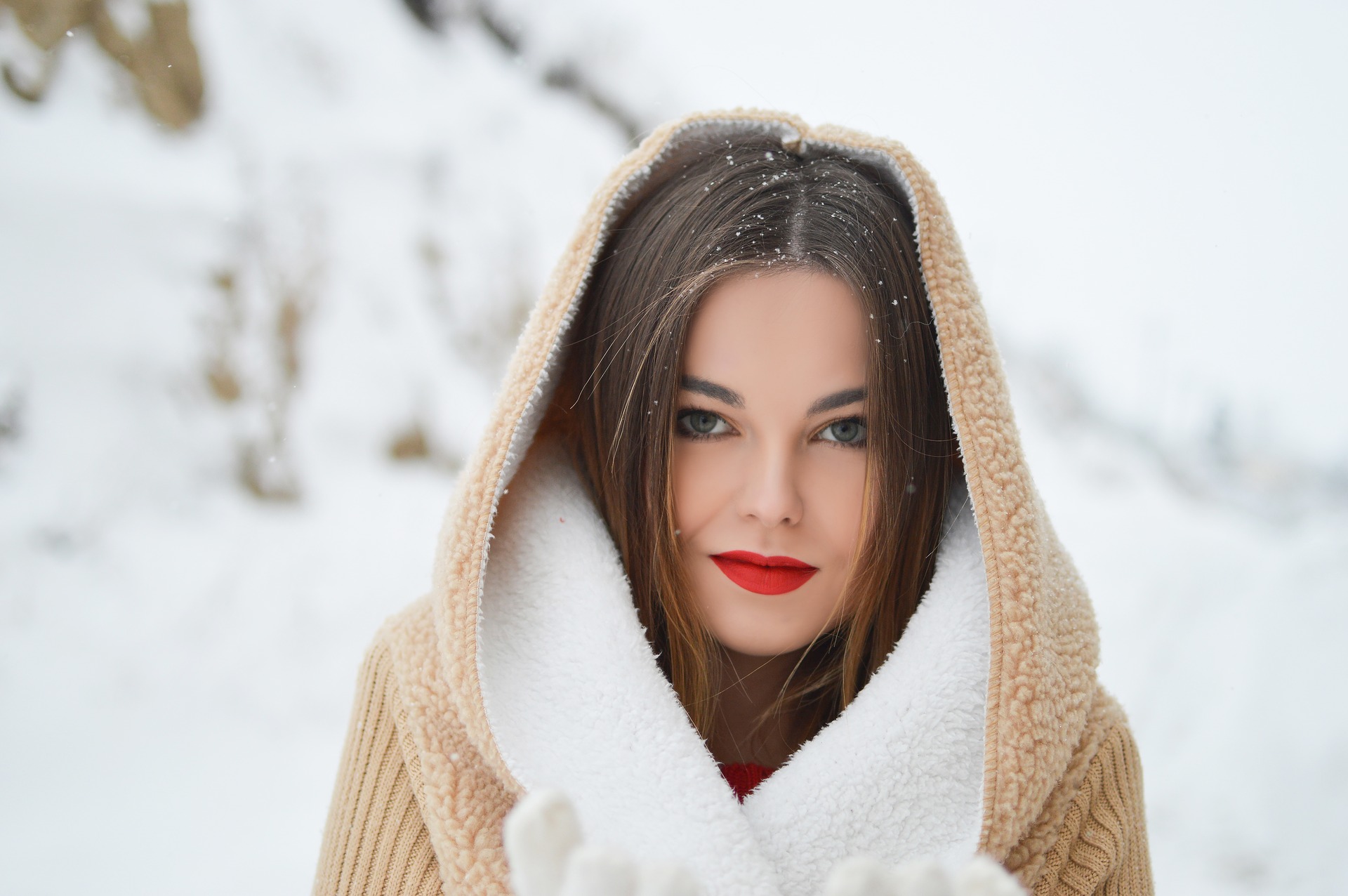 Is wintry weather wreaking havoc with your looks? Don't be anguished—with these simple tips and tricks, your makeup can combat everything the season throws at it.
Get rid of the dull, dehydrated skin
During winter, dry patches can develop on your skin's surface, diminishing your glow no matter how much makeup you apply. Get your radiant glow back by using a gentle exfoliant once a week, following it up with a layer of moisturizer while your skin is still damp. Don't forget to hydrate from within by drinking lots of water.
Wash your face with soft and gentle ingredients
Wash your face every day. If your face feels stiff and dehydrated when the weather turns cold, then it's time to change your cleansing routine. Instead of using a foaming, gel-based cleanser, use milky or creamy cleansers as they have less skin-stripping detergents and cleanses without rinsing or letting water dry out your skin. Massage into dry skin, then remove gently with a facial tissue or cotton pads. I
Moisturize, moisturize, moisturize
A thick layer of foundation can smudge in the snow and highlight dry patches. Lighten it up by mixing equal parts moisturizer and foundation before applying, or use a tinted moisturizer instead.
Your summer SPF routine is equally crucial in the winter. Make it a custom  of wearing a broad-spectrum sunscreen with at least SPF 30 daily, no matter what the season.
Exfoliate your lips to get rid of all of the dry, dead skin so you can wear dazzling lipstick. Moisturize your lips to make them appear fuller and plumper — even in the winter. Do not apply lipstick on your dry lips just dab a tinted lip balm into your bag in a bright shade and touch up with that instead. If you have cracked, flaky winter lips, it would be better to go with a tinted lip balm that contains sunscreen. If your lips are in good shape you can go for moisturizing lipstick, but avoid matte or long-wearing lipstick formulas as they can be drying.
Get rid of dehydrated, flaky skin overnight by applying a creamy, or a rich night cream to your face for 5 to 15 minutes. Press a facial tissue on your face to absorb any excess, and then head to bed.
With winter making your skin so sensitive and dry, it's wise to ease up on product use in the winter. A slight blush or bronzer on your cheeks will work. Fight off dark smudges and stains by applying waterproof mascara, and use eyeliner and shadow on the upper lids only to diminish the risk of makeup migration.