How to Do Facial at Home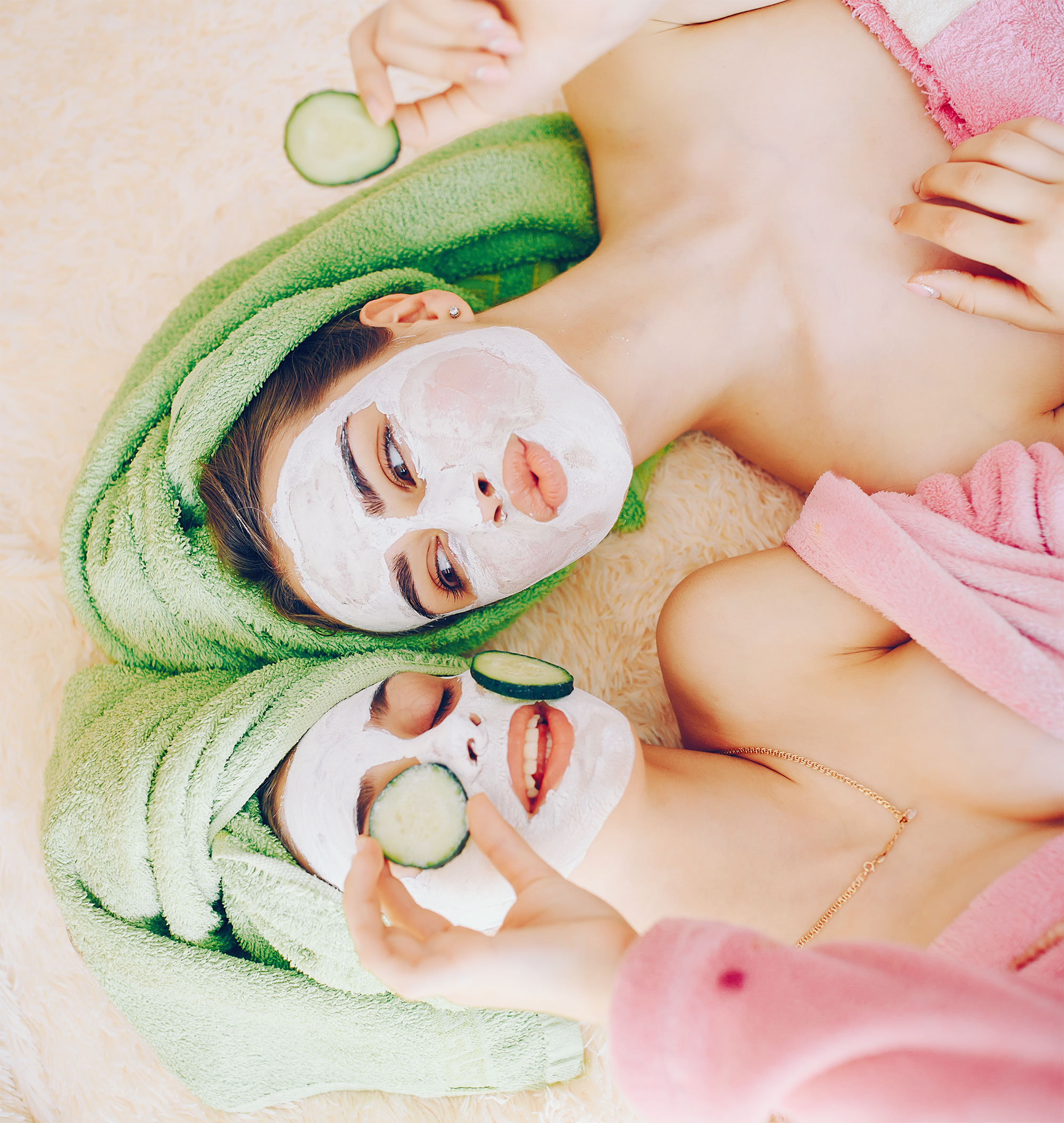 A good facial leaves your facial skin silky smooth, bright and glowing. It's fun to get a facial at a spa, but going to the spa every weekend or even twice a month can be an expensive affair and nevertheless nothing beats to have it done in the comfort of your home without spending any money, isn't it?  Well, we have all it covered. With these steps, you can learn how to do a facial step by step, at home.
Wash your hands thoroughly with warm water and a soap as you'll be using your hands to massage  and treat your face. So they must be clean. If you want a 100% natural facial , then you can use pure honey as a face cleanser. Although it is not a conventional face cleanser, but it has many skin benefits and can be used for all skin types.
STEP 2 : Tie Up Your Hair
Pull your hair back from your face. Use a headband or pins to pull back your hair so your face is fully exposed. You don't want it to get in the way during your facial.
This is an important step. Exfoliation helps remove dead skin, reduces large pores and prevents fine lines and wrinkles. Take a generous amount  of the exfoliator on your palms and massage your skin in circular motions. Don't rub it vigorously on your skin, just a gentle amount of pressure is fine. Scrubbing the exfoliator around your eyes should be avoided.
If you want to use a natural exfoliator, take a cup of milk and add a teaspoon of granulated sugar, this works perfectly fine on your skin .
Take a clean towel and dip it in  hot water. Place it over your face and let it rest for five minutes.
Drape a cloth over your head to prevent the steam from escaping. You can even add a few drops of rosemary oil to add to the cleansing process.
Steam your face just for 10-15 minutes, not more.
You should avoid this step in case you have sensitive skin, as it can aggravate the problem.
The next step is to apply the facial mask. It is important to choose a facial mask that best suits your skin type. For instance,
For oily skin, you can try a mud or clay mask to absorb the extra oil from your skin.
For dry skin, a hydrating or creamy face mask works just fine.
Combination skin require both these elements.
Cover your face in a light mask, avoiding the areas around the eye. You can calm your eyes with cucumber slices.
After 15 minutes, wash off the mask with plenty of water and pat it dry.
Finish up your facial by applying a moisturiser to preserve the texture of your gleaming, silky skin, after wiping off the face mask.
So ladies, don't look any further , now that you are well versed with the process of on how to do facials at home, what are you waiting for? Bring the spa home!
Honey as a Face Cleanser:
Wash your face with lukewarm water and pat it dry with a towel.
Take around a tablespoon of honey and apply it on your face in a circular motion.
Wash it off after 10 mins.
Strawberry, Papaya and Banana Fruit Facial Mask
All the three fruits work wonders to our skin – banana nourishes the skin, papaya helps in skin exfoliation and strawberries are rich in vitamins and helps in removing excess oils from the skin.
Take a tablespoon of mashed papaya, 1 tablespoon of mashed strawberries and 1 tablespoon of mashed bananas.
Mix all these together and you add honey to make a fine mash. You can even add oats to as it acts as a natural scrubbing agent. Apply a thin layer of this to your face and neck.
Keep it for 10-15 minutes before you wash it off with lukewarm water.